Warning Signs Indicating the Need to Repair Electrical Wiring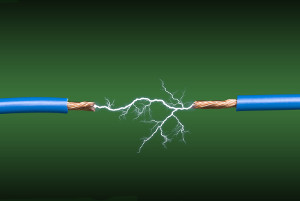 In this day and age, it is hard to imagine not living without electricity. Almost every important everyday task is made possible in some way by electricity. As such, electricity is often a ubiquitous afterthought. However, because it is so powerful, all Seattle homeowners must remain mindful of electricity. You have an obligation to ensure that your electrical system is properly maintained.
The best way to fulfill this immense responsibility is to hire a professionally licensed Seattle electrician. In Seattle, the most highly skilled and experienced electricians are at NW Electricians Today. They have the knowledge, equipment, and ability necessary to keep your electrical system operating in the most efficient, effective, and safest fashion possible.
One of the most important portions of your electrical system is its wiring. If you wiring is old, damaged, or outdated, you should call their Seattle electricians for electrical wiring repair assistance. The following are a few warning signs that indicate that you may need to conduct electrical wiring repairs within your home.
Electrical Wiring Overheating
One of the primary concerns with electrical wiring damage is overheating. According to some estimates, there are over 53,000 electrical fires each year. Many of these fires are caused by damaged, overheating electrical wiring. The professionals at NW Electricians Today can inspect your wiring in order to determine if there is any safety issue. Here are some signs that your wiring is overheating:
Walls are warm to the touch
Burning rubber smells within home
Scorch marks on outlets
Smoke from outlets or fixtures
Electrical Wiring Damaged
Another safety issue that can be caused by faulty wiring is electric shock. Once again, the professional electricians at NW Electricians today are here to help ensure that your electrical wiring is in as safe of a condition as possible. If you notice any of these signs that your electrical wiring is damaged, you should call their team for help today:
Cut wires
Exposed wires
Popping or crackling outlets
Loose connections
Rodent damage
Pinched wires
Electrical Wiring is Overloading
The last issue that at Seattle homeowners should be aware of is electrical wiring overloading. Today, we demand more from our electrical systems than we did at any point in the past. As such, our wiring may not have been designed to meet the increased energy loads that we need in the contemporary home. Here are some signs that your electrical wiring is overloading and needs to be updated:
Flickering or dimming lights
Failing circuit breakers
Tripping circuit breakers
Inability to use multiple appliances
Poor electrical performance
If you're looking for electrical wiring repair services in Seattle, call NW Electricians Today at 206-782-1837 , or fill out our online request form.