Professional Kirkland Electricians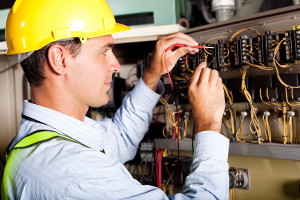 One of the most important parts of your home is its electrical system. There are hardly any tasks or activities you take part in on a regular basis that don't require electricity in one form or another, so any problems that you have with your Kirkland home's electricity can be major inconveniences. When you need to have any electrical work done on your home, it's very important that you hire a professional you know you can trust with the job, and the NW Electricians Today are the most reliable and trusted in the area.
All of our professional Seattle electricians are licensed, trained, and experienced, so we can always confidently guarantee your complete satisfaction with our work. We understand how important your electrical system is to you and your family, so when you hire us, we take our responsibilities very seriously. We'll always do whatever it takes to make sure your home's electrical system is as safe and functional as possible.
Call our Kirkland electricians today to schedule your appointment, or to ask any questions you have about the services we provide, and we'll be looking forward to assisting you.
Professional Electrical Repairs in Kirkland
No matter how urgent any Kirkland electrical repairs might seem, it's very important that you never attempt to take care of them on your own. Even the most basic electrical repairs can be very difficult, and more importantly, they can be extremely dangerous. It's very easy to injure to yourself or someone else during electrical repairs if you don't have the proper professional training and experience.
Even if you are able to get the job done without being hurt, the complexity of electrical systems makes it very easy to make big mistakes, and those mistakes could have drastic repercussions for your Kirkland home. In fact, the National Fire Protection Association names faulty electrical wiring as the number one cause of house fires in the United States.
Our Kirkland electricians can help you ensure that your home's electrical system is always efficient and reliable, as well as completely safe.
Kirkland, WA electrical Services
Looking for an electrician in Kirkland, WA? Call NW Electricians Today at 206-782-1837, or fill out our online request form.