Expert Seattle Lighting Repairs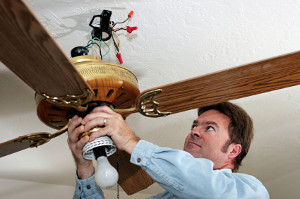 Seattle Lighting is an extremely important part of modern life and modern homes, and when there are any problems with your Seattle home's lighting, you need prompt and professional help. Whether you have a dimming system that is malfunctioning or a light in your kitchen is flickering, the professional Seattle Electricians at NW Electricians Today can solve the problems and help you keep your lighting in great condition at all times. We know that your lighting is an essential part of your life, so we'll always do whatever we can to make sure that it's functioning properly.
Our electricians are all licensed, trained, and experienced, so we'll be able to quickly troubleshoot and repair any problems that you encounter with your lighting. We'll attack the problems at their source and make sure that they're completely eliminated.
Our electricians can repair any kinds of lighting fixtures, including:
Landscape Lighting
Security Lighting
Low-Voltage Lighting
Pole Lighting
Recessed Lighting
Track Lighting
Ceiling Fans
Our Lighting Repair Services Include:
Pool Light Repairs
Landscape Lighting Repairs
Light Fixture Repairs
Kitchen Lighting
Indoor Lighting
Outdoor Lighting
Bathroom Lighting
Lighting Installations
Electrical Wiring for Lighting Fixtures
Importance of Lighting Repairs
Malfunctioning lighting fixtures can be very inconvenient, but that's only the beginning. Flickering lights or dim lighting can often be symptoms of larger electrical problems, and if they aren't taken care of, they could turn into major safety concerns. Any faulty wiring in your Seattle home can lead to smoke damage, electrical shocks, or even a house fire.
Bad lighting can also have a negative effect on the atmosphere of any room in your home. On the other hand, rooms with the right amount of lighting complimented by decorative wall lights or lamps can be bright, inviting, and invigorating. Often, simply replacing your lighting fixtures and improving your interior lighting design can completely transform the look and the atmosphere of a room, which may even allow you to forgo expensive remodeling services.
Whether you've encountered frustrating problems with lights that aren't functioning properly, or you're attempting to achieve aesthetic goals with a lighting design, our electricians can help you make sure that all of the lighting in your home is totally functional and efficient.
Outdoor Lighting Repairs
If your outdoor lights have stopped working, there's no need to replace the entire system: our professional electricians can help. You may only need to change the bulbs, but if you've done that and haven't seen a change, you will need to hire the professionals at NW Electricians Today. We'll be able to find exactly what the problem is, and we'll repair it so that your landscape lighting is totally functional.
Recent Articles
When you have circuit breaker trip in your Seattle home, you have to get your electricity working again by going outside, out to the garage, or down to your basement to flip the breaker back on. And if this becomes a recurring problem, it doesn't take long for it to get extremely frustrating. More importantly, frequently tripping circuit breakers can signify very dangerous electric problems.

---

DIY projects are becoming more and more popular all the time, and it's east to see why. They can be fun and they're very satisfying, plus you'll be improving your home and saving money on labor costs. However, there are some projects that you never want to attempt on your own, and electrical repairs are definitely among them.




If you are looking for Lighting Repairs services in Seattle, call NW Electricians Today at 206-782-1837, or fill out our online request form.