Outstanding Seattle Home Generator Installation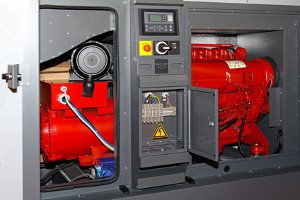 As a homeowner, you always need to be preparing for unexpected and thinking ahead. It's important to ensure that your property is always protected from damage during any unexpected events, but you also need to make sure that your home is able to provide you and your family with comfort and safety at all times as well.
Whether it's caused by a utility power interruption or weather disasters, power outages are frequent occurrences. Yet we depend on power more than ever. A power outage is more than an inconvenience. It could cost you thousands of dollars. Loss of power sends families to motels and restaurants. Basements flood when sump pumps have no power. When you lose power in an outage you also lose your family's security and way of life.
Investing in a power generator for your home can help you maintain your safety and comfort, even when local electricity fails. The professional Seattle electrician at NW Electricians Today can help you install and maintain Seattle home generators so that you're always prepared for anything that may occur.
Types of Power Generators
Different power generators are designed to provide different amounts of electricity to your home. When you need to have a power generator installed, our professional electricians can help you determine the amount of power that you are likely to need in the event of an outage and what model/brand of generator would be best for your Seattle home.
If you'll need to use a large amount of electrical appliances during an electrical outage, you'll need a higher capacity generator installed.
You should invest in a generator that will provide you with a little more power than you think you'll need. This will ensure that you are always fully equipped to keep your home safe during an emergency.
There are two main types of generators: standby and portable.
Standby units are the best choice. These will be connected directly to your home's power system and will always be ready for use when an outage occurs. Our electricians can install them professionally so that they're always ready when you need them.
Portable units can be convenient, especially if you don't have the space for a whole-home generator installation. They will not be able to completely power your home, but you can use them for a single room at a time.
Our professionals specialize in whole-home standby generators. It's installed outside your house (like an AC unit) and comes on automatically—whether you're home or away. All within seconds of a power outage.
Plus, home generators run on propane or natural gas, so there's no refueling.
Imagine Your Seattle Home Without Power:
No heating or air conditioning
Sump pump does not work
No internet or cell phone chargers to stay in contact
Extra costs for hotel & eating out
Spoiled food in the refrigerator / freezer
Loss of TV, video games, and other entertainment
Lack of lighting
No use of garage door openers. Lost time and revenue for your home business
Recent Articles
When you have circuit breaker trip in your Seattle home, you have to get your electricity working again by going outside, out to the garage, or down to your basement to flip the breaker back on. And if this becomes a recurring problem, it doesn't take long for it to get extremely frustrating. More importantly, frequently tripping circuit breakers can signify very dangerous electric problems.

---

DIY projects are becoming more and more popular all the time, and it's east to see why. They can be fun and they're very satisfying, plus you'll be improving your home and saving money on labor costs. However, there are some projects that you never want to attempt on your own, and electrical repairs are definitely among them.
If you are looking for Home Generators services in Seattle, call NW Electricians Today at 206-782-1837, or fill out our online request form.