LED Lighting Retrofit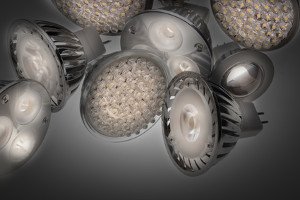 LED lights are rapidly growing in popularity, and they are a great option for any home in Seattle and the surrounding areas. Seattle LED lighting retrofitting services can lower your utility costs every month, LED lights are environmentally friendly, and LED lighting is more effective than traditional lighting.
Our retrofitting services involve replacing lamps and ballasts with more energy efficient LED lighting fixtures and components. Sometimes, the more cost-effective option is to install completely brand new lighting fixtures, but retrofitting is more often than not your best solution. In either case, with these components, you'll have much more control over your lighting, which can be more aesthetically pleasing and more environmentally friendly.
The Benefits of LED Lighting Retrofitting Include:
Lower energy costs each month.
Improved quality of lighting.
Reduced energy consumption.
Reducing Energy Consumption with LED Lighting Upgrades
LED lighting retrofits are a great way to reduce the amount of energy that you consume in your Seattle home. With these new lights, you'll be able to drastically cut back on your input wattage, and you can even install systems to program the lights to turn on and off and various times throughout the day, or to respond to motion detectors. Our Seattle electricians at NW Electricians Today are preared to educate you on all of the benefits of LED lighting, and we can perform the installations and upgrades safely and efficiently.
Electrical Additions
Along with retrofitting upgrades, we can also install new electrical additions, which can help you create a custom designed energy efficient lighting system. Every home is unique, and the lighting requirements of every family are different. Our goal is to provide every one of our clients with high quality workmanship and the best electrical services possible, so we'll inspect your home and help you determine how electrical additions could improve your electrical efficiency, then we'll work with you on the design.
Relamping Services
According to the ACEEE (American Council for an Energy Efficient Economy), more than 30% of electrical consumption can be attributed to lighting. In fact, lighting throughout the US is responsible for around 20% of all of the electricity that we use.
One of the best ways that we can reduce this number is replacing antiquated lighting systems that consume more energy than they should need to. Energy efficient substitutes like LEDs (light emitting diodes), are far more energy efficient than incandescent lamps. LEDs use around 2 to 10 watts of electricity, while standard bulbs use 60 watts or more.
Utility companies often offer incentives to homeowners willing to relamp their lighting systems, and energy efficient lighting will save you money every month on your Seattle home's electricity costs.
Recent Articles
When you have circuit breaker trip in your Seattle home, you have to get your electricity working again by going outside, out to the garage, or down to your basement to flip the breaker back on. And if this becomes a recurring problem, it doesn't take long for it to get extremely frustrating. More importantly, frequently tripping circuit breakers can signify very dangerous electric problems.

---

DIY projects are becoming more and more popular all the time, and it's east to see why. They can be fun and they're very satisfying, plus you'll be improving your home and saving money on labor costs. However, there are some projects that you never want to attempt on your own, and electrical repairs are definitely among them.




If you are looking for a LED lighting retrofits in Seattle, call NW Electricians Today at 206-782-1837, or fill out our online request form.