Excellent Ceiling Fan Installation for your Seattle Home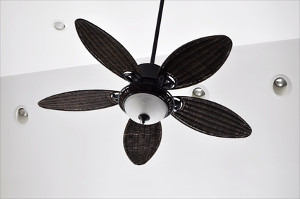 Ceiling fans are an extremely common feature in homes, and while any problems you encounter with them may seem like an easy fix or a DIY project, they often require work with your electrical wiring. Any wiring work can be extremely dangerous, so when you have any trouble with a ceiling fan, it's very important that you hire a licensed electrician. The professional electricians at NW Electricians Today can help you solve any problems with your Seattle ceiling fan, and we'll do it as safely as possible.
Our goal at NW Electricians Today is to provide all of the Seattle homeowners we assist with the absolute best in quality electrical services. All of our Seattle Electricians are licensed, professionally trained, and extensively experienced, so we can always guarantee high quality workmanship and professional customer service. We know that any electrical work is extremely important and can be very dangerous, so we'll always provide you with the best service possible.
Ceiling Fan Troubleshooting
Any number of things can go wrong with your ceiling fan. There may be electrical wiring mishaps, dysfunctional motors, or split bearings. If you've noticed any problems with your ceiling fan's functionality, hire our professional electricians to help you get it back into excellent condition even if that mean replacing your existing fan with a new one.
Benefits of Ceiling Fans
Many homes in Seattle already have ceiling fans installed in several rooms, but if you don't, there are a number of great benefits you can get by installing them. Ceiling fans help you cut your AC costs significantly. They help your air conditioner function more efficiently, which lowers the amount of energy the system uses to cool your home. They can also be used to enhance heating systems in the winter!
If you don't have ceiling fans in your home, call our professionals to have them installed.
Ceiling Fan Installation and Replacement
Installing a new ceiling fan or replacing an old one can be a very complicated process depending on the specifications of your Seattle home's electrical wiring. But no matter how complicated the procedure is, our professionals will be able to handle the job from start to finish. We'll discuss all of your options with you before we begin any work, and we'll be completely honest and upfront about our pricing.
We can provide any additional bracing that is required to support the ceiling fan, and we'll be able to solve any problems that arise with your electrical wiring during the installation or replacement process.
Recent Articles
When you have circuit breaker trip in your Seattle home, you have to get your electricity working again by going outside, out to the garage, or down to your basement to flip the breaker back on. And if this becomes a recurring problem, it doesn't take long for it to get extremely frustrating. More importantly, frequently tripping circuit breakers can signify very dangerous electric problems.

---

DIY projects are becoming more and more popular all the time, and it's east to see why. They can be fun and they're very satisfying, plus you'll be improving your home and saving money on labor costs. However, there are some projects that you never want to attempt on your own, and electrical repairs are definitely among them.




If you are looking for Ceiling Fan Installation services in Seattle, call NW Electricians Today at 206-782-1837, or fill out our online request form.