Excellent Low Voltage Lighting in Seattle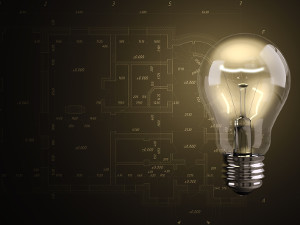 Low voltage lighting can be an excellent way to increase your Seattle home's energy efficiency, and it's also a great way to add ambiance to your home's interior design. In fact, many professional interior designers use low voltage light fixtures in Seattle to create soft mood lighting in rooms. Low voltage lights come in a wide variety of styles and designs, and the professional Seattle electricians at NW Electricians Today can help you decide on the best choices for your home and your interior decoration style.
Low voltage lighting has become more and more popular in recent years, and there are a number of reasons why:
They use less electricity than traditional lighting fixtures, which makes them ideal for homes with solar or wind power. It also means that they can help any homeowner save money on their electricity costs.
Low voltage lights are available in a wide variety of different styles and designs, so any homeowner can find a perfect match for their home.
They can also help you transform the atmosphere in any room in your home.
To learn more, or to begin working on a low voltage lighting installation project, call our professionals today.
What is Low Voltage Lighting?
Low voltage lighting is defined as being between 50-1,000V Alternative Current, or 120-1,5000V Direct Current. This simply means that they need less electricity than standard light fixtures. Many low voltage lighting fixtures (including recessed lights, track lighting, and chandeliers) are already very popular in Seattle and the surrounding areas.
Low Voltage Lighting Fixtures
As we mentioned above, low voltage lights come in a wide variety of different styles and designs. Low voltage lighting fixtures can include:
Monorail and track lighting fixtures
Chandeliers and suspension lights
Pendant lighting
Flush mount and recessed sconces
Ceiling lights
Low voltage lighting can also be used outdoors in your Seattle home's landscape or garden. Some popular low voltage landscape lighting fixtures include:
Low voltage lanterns
Low voltage spotlights
Low voltage path and step lights
Adding low voltage lighting to the interior or exterior of your home can be done in a fairly short amount of time and for a low cost. Our electricians can take care of the entire job, from installing the transformer and power outlets, to designing and installing your new lighting scheme.
Why Hire a Professional for Low Voltage Lighting Installations?
Any electrical work that requires any amount of work with your wiring should always be left to a professional. Not only could you be seriously injured while working with your Seattle home's electrical wiring, but you could also make mistakes that could lead to a house fire. Our professional electricians will always complete the job as safely as possible and ensure every part of your electrical system is completely functional.
Recent Articles
When you have circuit breaker trip in your Seattle home, you have to get your electricity working again by going outside, out to the garage, or down to your basement to flip the breaker back on. And if this becomes a recurring problem, it doesn't take long for it to get extremely frustrating. More importantly, frequently tripping circuit breakers can signify very dangerous electric problems.

---

DIY projects are becoming more and more popular all the time, and it's east to see why. They can be fun and they're very satisfying, plus you'll be improving your home and saving money on labor costs. However, there are some projects that you never want to attempt on your own, and electrical repairs are definitely among them.
If you are looking for Low Voltage Lighting services in Seattle, call NW Electricians Today at 206-782-1837, or fill out our online request form.