3 Great Lighting Installations For Seattle Homes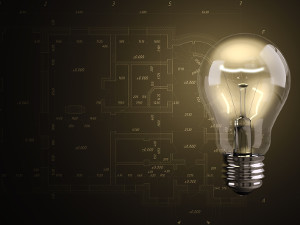 Lighting plays an important part in the safety and comfort we feel in our homes. Unfortunately, many Seattle homes were built with a set number of light fixtures which are insufficient for modern times. Perhaps it's okay to have one light bulb on the front porch, an overhead light in a couple of rooms, and one light in the kitchen and laundry room, but only if you're not that concerned with safety and security.
Most lighting of today is very energy efficient and can actually save you money if you replace your old lights and fixtures. You may need to install additional lighting if your home isn't properly illuminated. Whether it's interior lighting or exterior, having good light to see by will make a huge difference for you. Here are 5 lighting installations you'll want for your Seattle home.
Indoor Lighting
Unless you had a custom home built that included additional lighting options, your home probably has insufficient lighting by today's standards. But even so, if your home is older than five years to a decade, you could be saving energy with low voltage lighting today. Today's light bulbs and fixtures are much more energy efficient but offer the same illumination.
Standard kitchens may have a light installed under a hood vent and a ceiling light fixture or two, but that's not good illumination for food preparations. And likewise, the rest of the home is not properly illuminated. Indoor and outdoor lighting can be used for decorative effect or for safety and security reasons.
Security Lighting
In a residential setting, security lighting involves safety as well as security. Good lighting illumination is important for your safety and security in your Seattle home. In your kitchen areas, you need to be able to see well when you prepare foods and cook. Bathrooms need sufficient lighting so you don't slip and fall in the shower, tub, or on a wet floor.
Exteriors need to be well lit for security, especially at entry doors and around garages and workshops. Garage and workshop interiors should be extremely well lit safety during the handling of dangerous tools and equipment. Swimming pools should be well lit to prevent accidents. And walkways, patios, or outdoor living areas need to have some illumination for safety.
Low Voltage Lighting
Low voltage lighting is no longer limited to producing low lumens, or amounts of light. Today, you can get high efficiency spot lighting that are low voltage, consuming much less energy than before. Low voltage lighting of today can produce as much light as regular security lights in the past.
Plus, you have options that can be decorative as well. With new technologies, it's no problem for us to also install technologies that allow you to control your low voltage lighting on a remote control or via the internet while you're away from home.
Whether you need some additional lights installed, lighting replaced, or new lighting installations, NW Electricians Today are the lighting installation experts you'll want in Seattle. We can design and install a whole new system or take care of any of your additional lighting needs.
If you are looking for lighting for your Seattle home, call the pros at NW Electricians Today at 206-782-1837 or fill out our online request form.