Balancing Function and Aesthetics with Your Landscape Lighting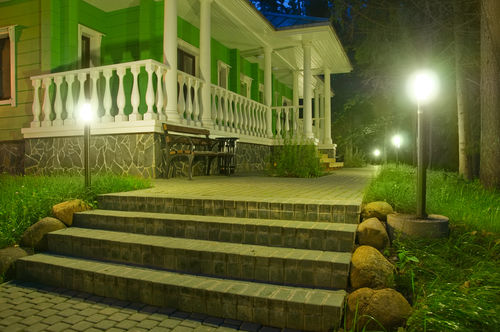 Landscape lighting is a great way to boost your home's curb appeal, increase its value, and even enhance its security. A great landscape lighting design will be able to do all that and more, and the professional Seattle electricians at NW Electricians Today will be able to design a landscape lighting scheme that will provide your home with a number of great benefits, and we'll be install it professionally to guarantee excellent performance.
The key to a great landscape lighting design is finding a balance between function and aesthetics, and that's exactly what our professional electricians will do. We'll be able to make sure that your landscape lighting looks great and offers practical value to your home.
How We Design Perfectly Balanced Landscape Lighting Schemes
Our professionals custom design every landscape lighting scheme we install, and we work hard to create balanced designs that are both beautiful and function. There are three elements that should always be included in a landscape lighting design:
Safety
Security
Sophistication
Your Seattle home's landscape lighting should light areas near entryways, paths, porches, and patios to keep your landscape safely accessible. It should improve your home's security and deter intruders. Lastly, it should make your home and your landscape look great by lighting trees, stone paths, or other parts of your home or landscape that you'd like to accentuate.
Our professionals will work with you design an excellent landscape lighting scheme that you'll be totally happy with.
Professionally Installed. Beautifully Designed.
After we've designed your Seattle home's new landscape lighting scheme, we'll professionally install it. Our electricians will be able to ensure that every part of the landscape lighting system is properly installed so that it's always totally functional. Your landscape lighting fixtures will be connected to a single source of electricity that you'll be able to easily control from within your home.
Our landscape lighting designs will be beautiful and functional, and that's why we can always guarantee your complete satisfaction with our work.
If you're looking for landscape lighting designs and installations in Seattle, call NW Electricians Today at 206-782-1837, or fill out our online request form.